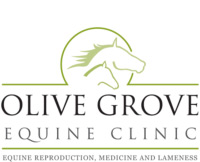 Breeding
In conjunction with Olive Grove Equine Clinic, Mogumber Park is able to offer first class breeding work for their clients.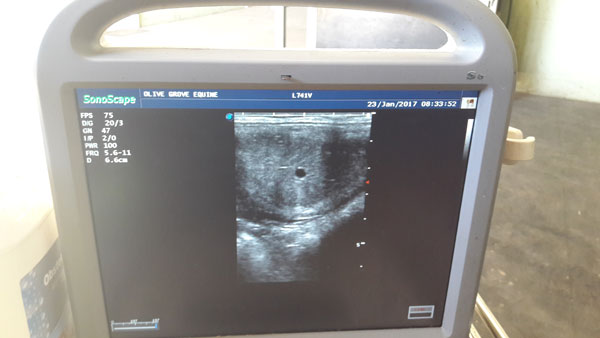 As well as looking after mares booked to our resident stallions, Mogumber Park also provides a walk-in service for mares booked to outside stallions. Clients who want to be sure their mare will receive the best possible care, as well as ensuring maximal pregnancy rates through the dedication of Dr Fiona Lacey, can be confident of success when they send their mare to Mogumber Park.
We provide various veterinary packages for our mares.
Prices For Reproductive Services 2019 Breeding Season
(all prices GST inclusive)
Mares Booked to Resident Stallions
'All inclusive package' - $925 covering all ultrasound examinations, routine reproductive drugs and treatments as well as endometrial swabbing where indicated (NB. Non reproductive treatments, regumate and foal examinations are

not

included.)
Ultrasound only contract - $600 (includes all ultrasound examinations but no drugs or treatments, see "Pay As You Go" for pricing on treatments)
"Pay As You Go" – see below for pricing
Mares Booked To Non Resident Stallions 
Ultrasound only contract - $600  (includes all ultrasound examinations but no drugs or treatments, see "Pay As You Go" for pricing on treatments).
"Pay As You Go" – see below for pricing
 "PAY AS YOU GO" pricing:
Follicle Tests: $60.00

Pregnancy Tests: $90.00

Twin Ablation (routine): $115.00
Intra-uterine Treatment: $70.00 (incl drugs) or Lavage: $90.00 (incl drugs)
Caslick: $85.00
Uterine Swabs (inc Lab Fees): $170
Dr Fiona M Lacey BSc, BVMS (Hons)
Phone 9571 3992   
Email ogec@bigpond.com   
ABN 72 857 641 389
PO Box 393, Bullsbrook 6084